Somalia's humanitarian response plan seeks $1.09 billion to help 4 million people in 2021
Mogadishu — The Government of Somalia and its international partners seek $1.09 billion to provide life-saving assistance to four million vulnerable people affected by a worsening humanitarian situation around the country.
"We are launching the 2021 Humanitarian Response Plan today, in what is a critical time for Somalia," the Humanitarian Coordinator for Somalia, Adam Abdelmoula, said at the launch of the country's Humanitarian Response Plan (HRP) in the Somali capital, Mogadishu, on Monday.
"In addition to the protracted humanitarian and protection crises that we have seen over the years, needs continue to escalate exponentially in more locations across the country," he added. "I urge donors to contribute early to this plan so that we can quickly provide life-saving assistance to millions of the most vulnerable people across Somalia."
The $1.09 billion represents a slight increase from the $1.01 billion sought for the 2020 HRP, while the number of people targeted for assistance this year is four million. The total number of people in need this year is expected to increase to 5.9 million.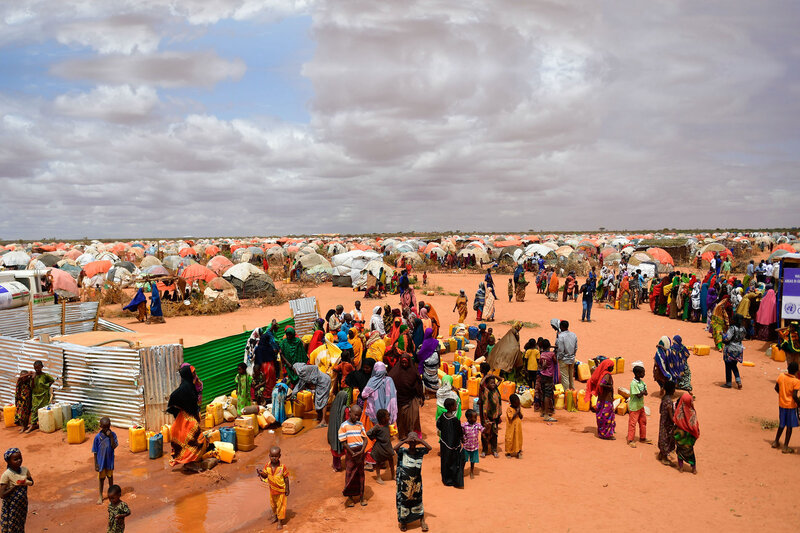 Last year, the HRP sought to assist three million people with humanitarian aid, and reached 2.3 million of them. Donors provided 82 per cent of the resources that were needed.
The 2021 appeal aims to provide life-saving assistance across Somalia, covering a wide range of emergency interventions including education, food security and livelihoods, health, logistics, non-food items and emergency shelter, nutrition, water, sanitation and hygiene.
Complementary to Somalia's Recovery and Resilience Framework for 2019-2021, the HRP also seeks to put in place measures and structures to increase the long-term resilience of Somalis to help them withstand the factors which lead to requiring humanitarian aid – a point highlighted the senior representative of the Federal Government of Somalia at the launch. 
"This 2021 response plan clearly emphasizes the Government's position that the humanitarian needs in Somalia cannot be addressed by the delivery of life-saving assistance alone and it highlights that there are opportunities for development actors to contribute to the strengthening resilience of the Somalis," said the Director-General of Somalia's Ministry of Humanitarian Affairs and Disaster Management, Ahmed Abukar Ahmed. 
Worsening situation
The humanitarian situation in Somalia is expected to deteriorate in 2021. This is due to continuing factors from previous years, which were characterized by a so-called 'triple threat' of COVID-19, a desert locust infestation and erratic weather and climate shocks, with the latter including droughts and extensive flooding. This is in addition to the impact of conflict in parts of the country.
"Food insecurity is expected to worsen, driven by the effects of localized floods, below-average rainfall and a worsening desert locust infestation, with an estimated 2.7 million people expected to face crisis or emergency levels of food insecurity by mid-2021," said Mr. Abdelmoula, who also serves as the UN Secretary-General's Deputy Special Representative for Somalia.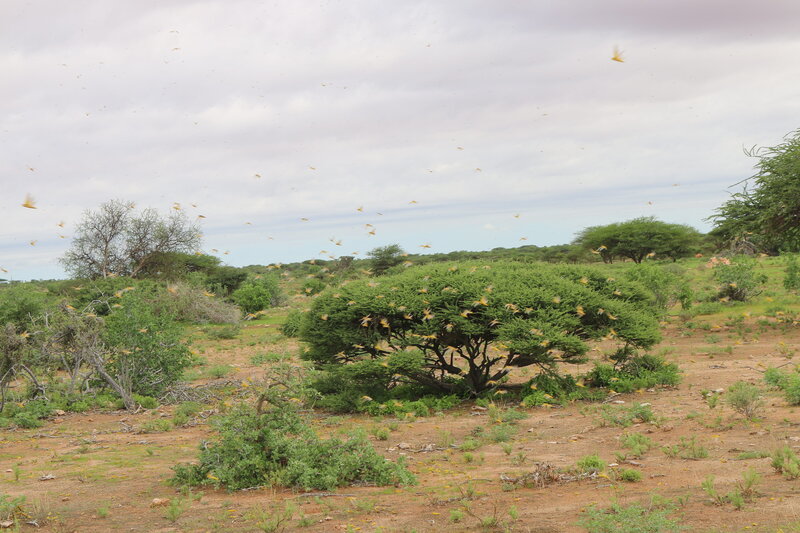 "Erratic weather patterns are expected to continue in 2021, including the anticipated La Niña early in the year, with a likelihood of drought conditions developing," he continued. "Already, pre-drought conditions have been reported in several states."
The 2021 HRP prioritizes assistance to the most severely vulnerable people, including one million children under the age of five who are at risk of acute malnutrition and severe malnourishment.
The assistance includes the provision of life saving food assistance for 3.1 million internally displaced peoples and persons in crisis and emergency phases of food insecurity, while also increasing their access to basic services and livelihood support.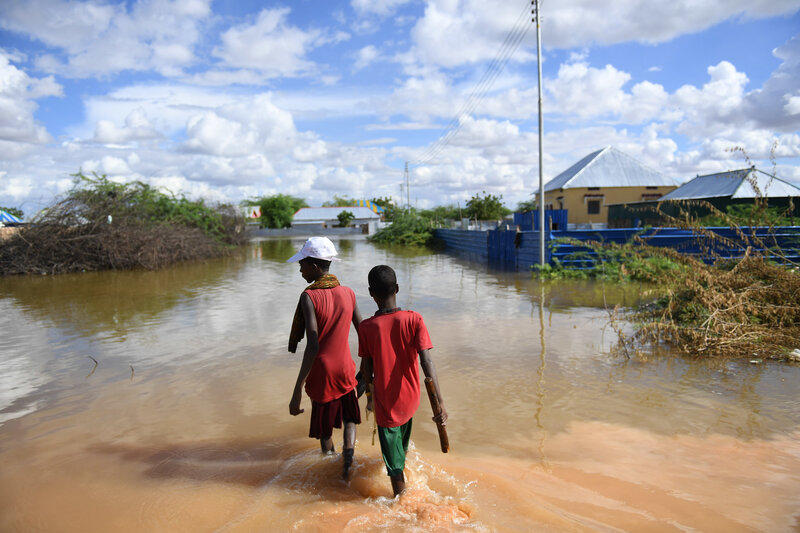 Speaking at the launch via video conference on behalf of humanitarian donors, the Netherlands' Regional Humanitarian Coordinator for the Horn of Africa, Marieke Denissen, stressed the need to protect vulnerable and at-risk communities.
"We remain concerned about the protection violations that persist in Somalia, forcing people to flee, exposing them to multiple risks, including sexual and gender-based violence, and for those already displaced, we see cases of eviction resulting in even larger vulnerability," she said.
Along with other humanitarian platforms, the HRP is also designed to help facilitate an 'enabling environment' for the delivery of humanitarian work. 
The 2021 HRP notes that with a range of practical difficulties such as insurgency, poor infrastructure and widespread insecurity hindering the ability of humanitarian actors to deliver their proposed programmes, previous HRPs have only partially met this goal.
In 2020, humanitarian response operations in Somalia were heavily affected by insecurity. There were 255 reported incidents in which 15 humanitarian workers were killed, negatively impacting the delivery of assistance to those most in need. In addition, the insecurity hindered the delivery of assistance rendering main supply routes impassable and forcing partners to rely heavily on air transport to reach vulnerable communities.