Aways Ahmed Sardheye: A youthful Puntland lawmaker advocating for youth
Aways Ahmed Sardheye has served as a member of Puntland's parliament for a year now, and in his time as a representative in Somalia's north-eastern Federal Member State he has been a voice for the youth in Puntland. 
But the path to becoming a regional parliamentarian was not an easy one.
"I have always believed in myself and I knew it was not going to be an easy task to become a member of Puntland's parliament," the 33-year-old says.
"I approached my own traditional elders to include me in the list of parliamentary contestants, but they refused several times, arguing that youth have no role in politics and that they are politically inexperienced" he adds. "But I never gave up and, finally, I won a seat."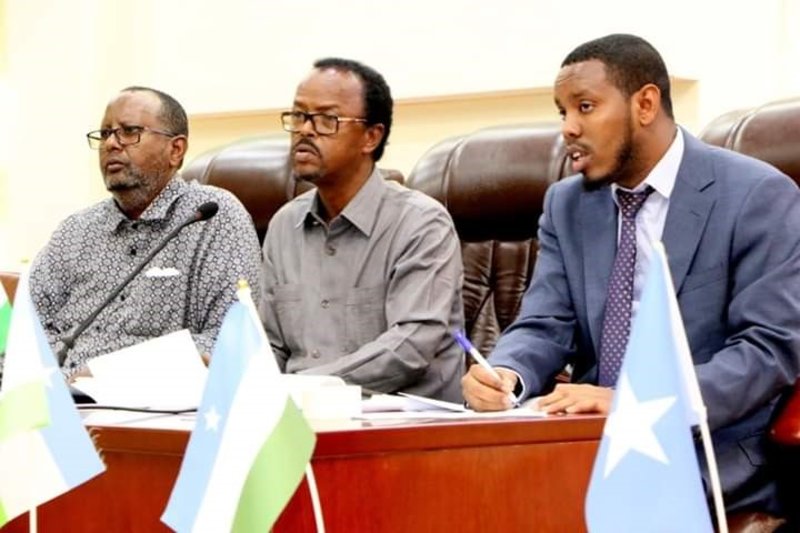 The young lawmaker was among more than a dozen young new members who won seats for the state's regional parliament at the last polls in December 2018. It was unprecedented success for Puntland's youth, with the state having the most young parliamentarians in any of Somalia's regional assemblies. Of Puntland's 66 parliamentarians, there are 20 under the age of 35.
Early activism
Mr. Sardheye was born in Mogadishu in 1986, but grew up in Galkayo and has resided in the Puntland capital of Garowe for the past several years.
"I was schooled in Galkayo. I went to university there and earned a Master of Business Administration," he points out. "And I started advocating for youth here at a very young age."
The parliamentarian's mission to speak out for youth precedes his parliamentary career. Mr. Sardheye is a former chair of the Puntland Youth Associations Network (PYAN) – a non-governmental organization (NGO) that links ten of the state's youth associations and more than 80 youth sub-associations across cities and districts in Puntland.
"Under my leadership, PYAN doubled its efforts to advocate for youth groups and promote social integration for youth, building their capacity and fighting extremism and radicalization. And, with the help of my colleagues, we achieved a lot in raising the voice of the youth of Puntland," he says.
The lawmaker emphasized that his current work advocating for youth empowerment stems from his experience with PYAN, which has among its goals, the promotion of inclusive politics. The NGO's first push for youth representation in the state's institutions began with campaigning for youth representatives in municipal elections in Puntland's three major cities – Galkayo, Bosaso and Garowe – which led to the widespread election of youth, with 50 per cent of the elected councilors being under the age of 35.
Mr. Sardheye notes that a prominent social media campaign, with the theme 'Give Youth A Chance,' helped spread the word and raise awareness among traditional elders that youth can contribute to local society.
"Despite youth generally being marginalized from mainstream politics and decision-making, Puntland's youth groups see their struggle as gradually succeeding," he says. "Youth need real opportunities to participate in political processes and to contribute to the development of society."
The lawmaker's enthusiasm and action have led to him securing a seat on the parliament's Social Affairs Committee, where he continues to advocate for youth on issues such as unemployment, extremism and migration. He has even raised such matters with the Federal Member State's leadership.
"I have met the Puntland President and requested him to give special consideration to talented and educated Puntland youth," Mr. Sardheye says. "The president has so far nominated young ministers and Director Generals for important posts."
In 2018, the world body launched it UN Youth Strategy, which is founded on the belief in a world in which the human rights of every young person are realized; that ensures every young person is empowered to achieve their full potential; and that recognizes young people's agency, resilience and their positive contributions as agents of change. The strategy aims to scale up global, regional and national actions to meet young people's needs, realize their rights and tap their possibilities as agents of change.