Somali youth promote peace and development agenda through innovative ideas
The arresting images of young women and men in white T-shirts and red ribbons tied around their heads clearing debris at the 14 October bomb blast site in Mogadishu was uplifting to victims of the heinous terror attack against innocent civilians.
The young women and men who came together under the umbrella group "Gurman Qaran" (National Emergency in English) volunteered in the search and rescue operations and led a blood donation campaign for the victims injured in the attack that killed more than 300 people.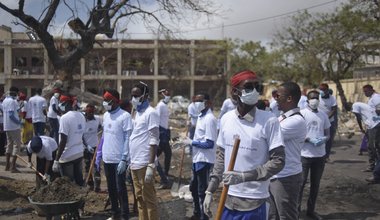 "We came together from different parts of Mogadishu to offer our help to those in need and to express solidarity to our brothers and sisters who were affected by the bombings," says Abdiwasa Idiris Jelle, founder and Chief Executive Officer of the Somali Youth Civic Organization.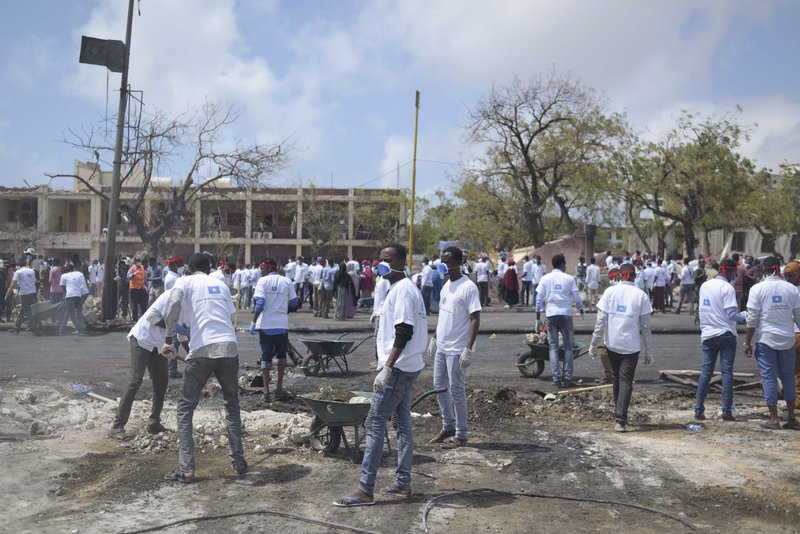 The solidarity demonstrated at the site by more than 200 youth was proof that after years of neglect and marginalization, Somalia's youthful population is ready to actively contribute to peace and prosperity in the country.
"This horrible event has united us all, we also need as Somalis to maintain that momentum and rebuild our country," Abdiwasa adds.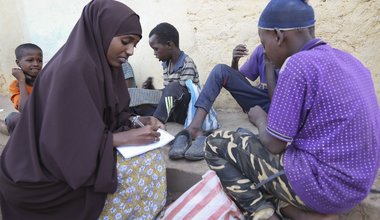 Despite the high unemployment rates and socio-economic challenges facing the country, Somali youth are defying the odds by coming up with innovative ideas, aimed at not only promoting peace and stability in their communities but also ensuring that Somalia recovers from the lingering effects of civil war.
Such is the case of Awil Osman Abdi, one of the co-founders of Mogadishu-based iRise, the country's first technology innovation hub, which is coming up with programmes that empower young women and men to find solutions to the country's challenges.
"Our main objective is to nurture tech talent in Somalia so as to uplift the youth. We also develop their business skills so that they can become entrepreneurs and establish their own businesses, hence creating jobs for themselves and others", says Awil.
Generating jobs for the country's growing youth population is one of the major challenges facing Somalia. According to the 2014 Population Estimation Survey of Somalia conducted by the United Nations Population Fund (UNFPA), 81.5 percent of the population is under the age of 35.
The 2012 Somali Human Development Report estimated the unemployment rate for Somali youth at an alarming 67 percent. The report found that only 40 percent of young people were actively looking for work, leaving behind a large and disaffected youth population who are vulnerable to recruitment by violent extremists.
It is a challenge that the United Nations Industrial Development Organization (UNIDO) is addressing in collaboration with both federal and state governments.
Under the project 'Daldhis' — which means 'build your country' — UNIDO has provided vocational training for 200 young women and men in Jubbaland and South West states since its launch early this year.
Abdisalan Kassim Salat, the UNIDO Field Coordinator for Kismaayo, says the objective of the project is to train and empower the youth to become self-employed.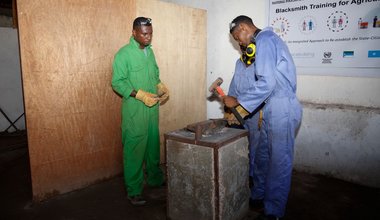 "Our main objective is to promote youth, empower them and give them skills so that at the end of the training, they can get back to the market and earn their daily bread. We normally give incentives like financial support for each trainee. We also offer tool kits to the most competitive trainees," says Abdisalan.
Twenty-year-old Hassan Adan Moalim and 29-year-old, Suleiman Ali Jelaani are among the participants in the project that gave them opportunities to acquire welding and blacksmithing skills.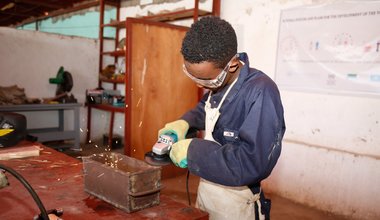 "I came here with no knowledge, but now I am a skilled person. I urge all Somali youth to take advantage of this program and similar projects in the future".
Apart from training for gainful employment, the young women and men are also taking charge of their towns, bringing back a sense of ownership after decades of war. Using paint and brush, Aqiila Art Group members are beautifying Mogadishu city and helping residents to heal the stubborn scars of war.
They have managed to turn the dull, sand-filled Hesco bags, commonly used as defensive barriers, into eye-catching structures by painting images of selected plants and animals that symbolize peace.
"People always associate Hescos with conflict, insecurity and explosions. But when they see fish and flowers painted on with bright colors, the barriers become more attractive, wiping away the notion of conflict. They become friendly to the eye, and one forgets about the bombs and bullets," says Abdiwahab Hassan Omar, 25, co-founder of Aqiila Art Group.
Aqiila Art Group is not alone in this noble initiative. City Flowers, another youth group founded in July 2016, is also playing an important role in peacebuilding and community development.
Using funds raised from donations, the group has succeeded in beautifying the streets of Mogadishu by painting road signs and planting flowers at strategic points.
According to Mohamed Hussein Hassan, the Chairman of City Flowers, the activities are aimed not only at beautifying the city but also at promoting social cohesion and a sense of belonging in the country.
"The activities help the youth to take charge of their cities while working closely with other partners," observes Mohamed.
In addition, City Flowers organized a successful peace sports tournament earlier this year, drawing hundreds of youth from all 17 districts of Mogadishu.
"Thousands of youths came together with a common interest, and that keeps them not only engaged and away from criminal activities but also educates them about the importance of taking charge of the city's affairs and not waiting for others to provide solutions," added Mohamed.
Like so many other African countries, Somalia's population is young and restless. The opportunities for expansion and development are therefore promising, provided that the Horn of Africa country finds ways of engaging and meaningfully empowering them.
In the city of Belet Weyne, 28-year-old Khadar Ahmed Abdulle, Vice Chairman of the Hiiraan Youth Organization, and colleagues are busy drawing up a list of projects they plan to implement to benefit youth in the coming months.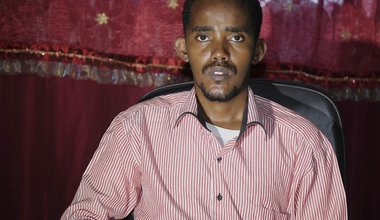 "We have established a task force to coordinate development activities in the region and to pull resources and manpower from the diaspora, local residents and the regional administration".
Since the organization was established in 2013, it has aided more than 2,000 households, especially during times of humanitarian crises caused by intermittent drought and flooding.
The group has delivered water trucking services to drought-affected households in Belet Weyne and also helped to build 500 meters of road in the town. The two projects, according to Khadar, created employment opportunities for more than 100 youths from different parts of the country.
"To better the future of youth in Hiiraan, we also pay school fees for 25 students, 10 in university and 15 in secondary schools".
In Baidoa, 26-year-old Jamila Haji Mohamed, the Chairperson of the Mis-Hurty Alaathey Group, has also taken the initiative to educate street children, owing to her deep-seated conviction about the importance of education in development.
Thanks to her hard work, Jamila has managed to enroll three children from poor families in local schools.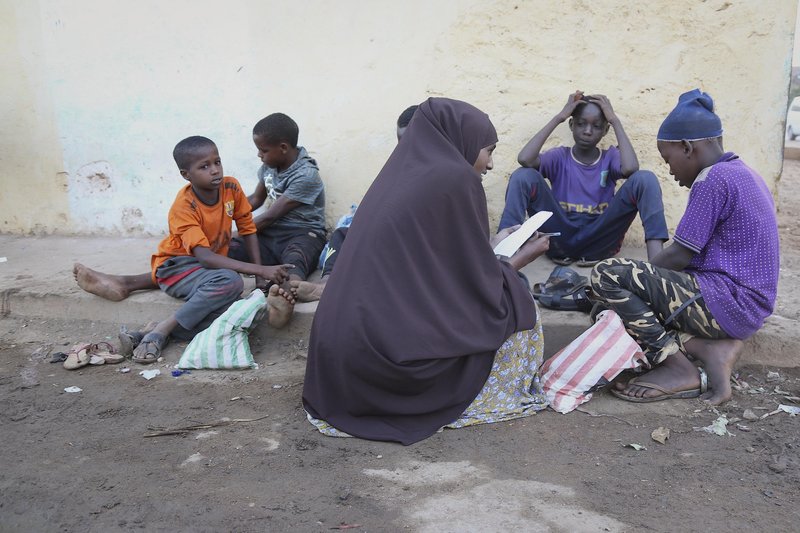 "I pay the school fees for two of them, while the third one is sponsored by a school. My main aim is to reduce the level of ignorance among the youth so they can help save this country," Jamila notes.
Down south in the port city of Kismaayo, 23-year-old, Amina Abdi Ali, the brains behind 'Bar ama Baro', which loosely means 'teach and learn', is working to ensure that mothers, both young and old, have access to education.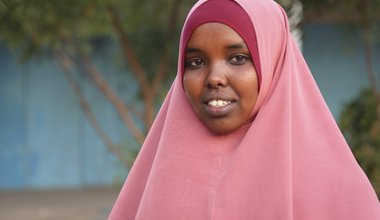 The programme teaches women how to read, write and calculate math equations in a bid to reduce the high levels of illiteracy in Jubbaland.
"I started this programme, bearing in mind that education is the only way we can promote peace, develop our country and ensure that we move in the right direction. I started the programme to benefit both young and old people who could not get access to education".
As a result of her efforts, more than 300 students have enrolled since last July and are now attending classes in different parts of the district.
Back in Mogadishu, iRise is currently forming tech clubs in universities, which will organize boot camps on innovation and business for selected youths. So far, more than 100 youths from different universities have benefited from tech boot camps organized by iRise.
Currently, Awil and his colleagues are planning an innovation challenge event for universities. It will be held before the end of 2017 and will showcase some of the best startups.
The United Nations recognizes young women and men as strong partners of the organization's work to bring peace and development to Somalia.
---
Currently the United Nations' youth portfolio comprises over 40 million dollars invested in programming across six thematic priority areas: 1. Employment and Entrepreneurship; 2. Protection of Rights and Civic Engagement; 3. Political Inclusion; 4. Education; 5. Health; and 6. Peace-building.