UNDP supports creation of Somalia's first all-women media team
Mogadishu – Efforts to ensure that women's voices are heard in Somalia's media sector received a boost this week with the launch of 'Bilan,' the country's first all-women newsroom.
Somali women journalists cite a litany of challenges to doing their work. They are harassed on the street when taking out a camera or trying to conduct an interview. Official figures sometimes refuse to talk to them, demanding that a male journalist asks the questions instead.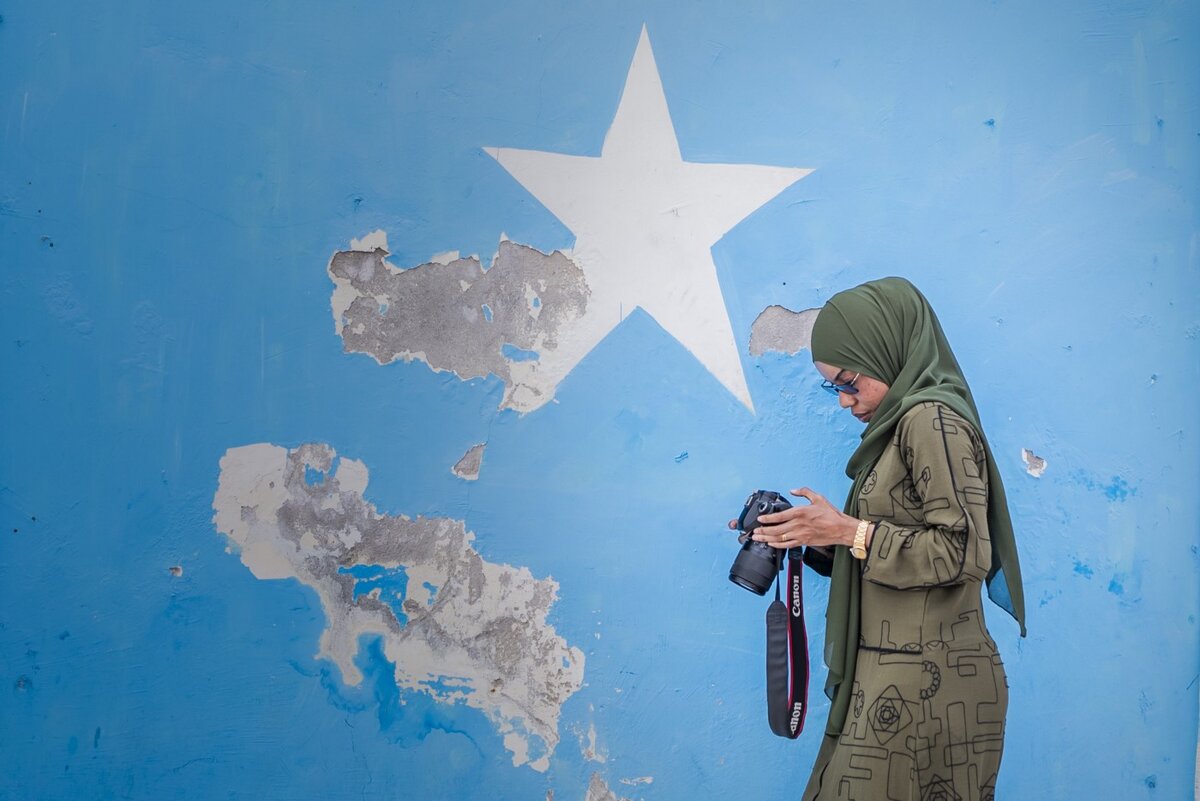 Even inside their own newsrooms, women face harassment from colleagues and are routinely denied training opportunities and promotions. If a woman does reach a position of authority, she is often ignored while more junior figures get to call the shots.
As a result, women's careers are stymied and the Somali media sector can fall short on covering issues of concern to half the population – such as domestic violence, child marriage, female genital mutilation and much more.
"The Somali media is a hostile environment for female journalists. They are frowned upon by a society that believes a woman's role is to stay at home, cook and have children," is how Laylo Osman, chairperson of the Somali Women Journalists Rights Association, described the situation in a recent assessment of the Somali media scene done for the United Nations Development Programme (UNDP) in Somalia.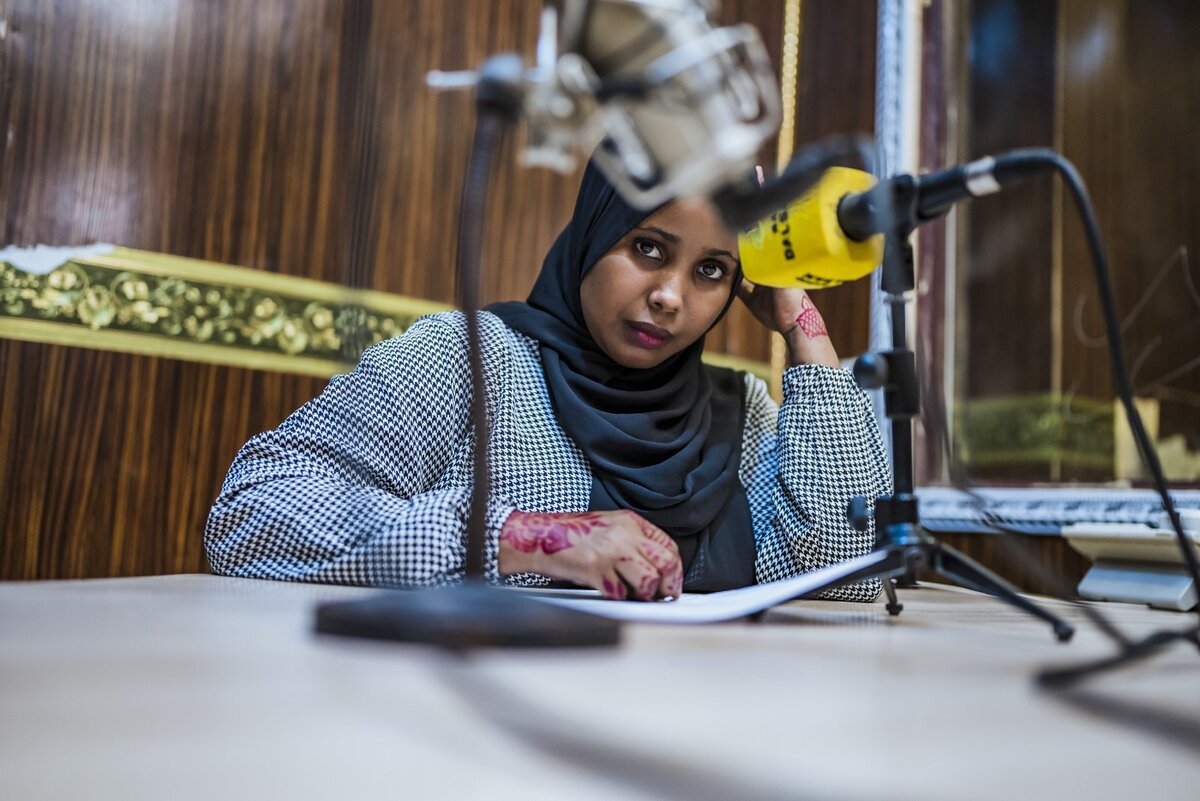 In response, UNDP has supported the creation of Bilan, an all-women, editorially independent media outlet. Bilan, which means bright and pure in Somali, began its operations this month. Staffed and run entirely by women – five journalists and an editor – it aims to produce high-quality, high-impact, original journalism across all platforms, including television and radio.
Hard news and features
The Bilan team's reporting will cover both hard news and in-depth features. With its unique perspective and access to women's lives and opinions, it also aims to break new ground for Somali journalism overall, shining a light on stories that have long been ignored.
It is being hosted by the Dalsan Media Group, a leading media house in Somalia, in specially-equipped offices that occupy an entire floor of a building in Mogadishu. In addition to the office space, Dalsan provides a guaranteed platform for distribution of the women's reports on its television, radio and web platforms.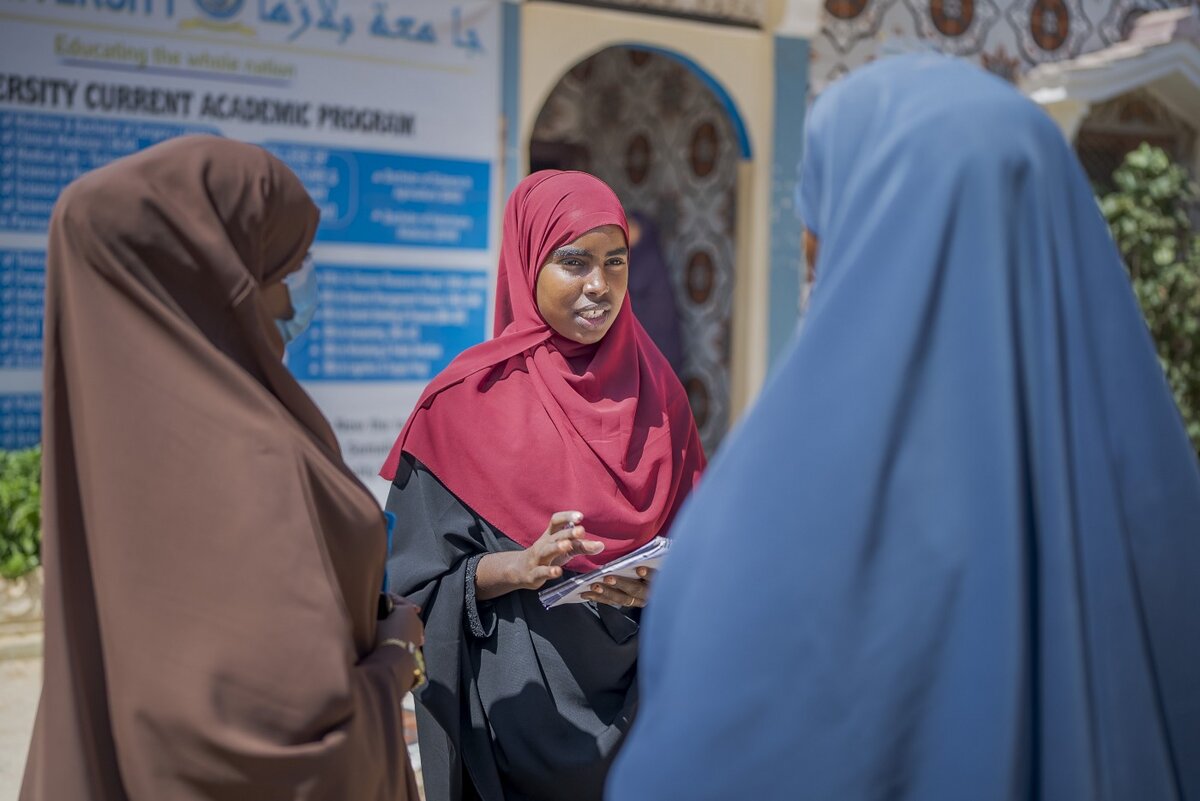 UN support
UNDP is covering Bilan's costs. It will also manage a comprehensive programme of training and mentoring, designed in consultation with local women journalists and based on their experience of real-life challenges.
According to the UN agency, the rolling programme of support brings onboard well-respected trainers, including Lyse Doucet and Razia Iqbal from the British Broadcasting Corporation, Lindsey Hilsum from the UK's Channel 4 and Mohammed Adow from Al Jazeera, as well as high-profile government spokespeople and public figures.
The training covers all aspects of digital journalism. On the technical side, it includes skills such as video production, photography and sound editing. More broadly, it will cover investigative reporting and interview techniques, media ethics and safety in the field.
Bilan also runs an internship programme for women journalism students in their final year at Mogadishu University and Somalia National University. Those with the best scores who pass a competitive interview will have the opportunity to spend six months working with Bilan and benefitting from both practical experience and the ongoing training programme.
UNDP is also helping Bilan find a global audience by working with international outlets that can feature its reporting work. The UN agency also plans to set up networks for Somali women journalists to collaborate with women reporters in similarly difficult environments, such as in Afghanistan, as part of an effort to provide ways for women to support each other, share experiences and skills and learn how other people have overcome similar challenges.