In Mogadishu, UN empowers survivors of conflict-related Sexual Violence
Mogadishu – More than two dozen Somali survivors of sexual violence in conflict graduated today from a United Nations-backed training programme aimed at enhancing their opportunities for economic self­-sustenance.
The three-month training offered tailoring and clothes dyeing skills as well as business starter kits with clothing and dyes to create income-generating businesses.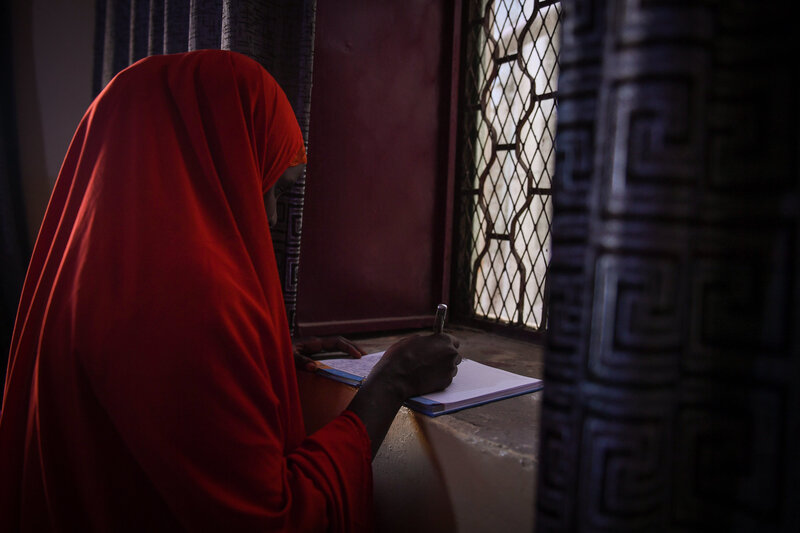 The training also aimed at transforming the survivors' lives by helping them start small businesses and, in this way, helping shift them away from the shame, isolation and fear of rejection that often plagues many of those who have experienced sexual violence.
The graduation ceremony was part of an event to commemorate the International Day for the Elimination of Sexual Violence in Conflict, which is marked around the world each year on 19 June.
Government and civil society
The event drew representatives from women and youth groups, civil society and the government, as well as clan elders.
Speaking at the ceremony, the Director of Gender at the Ministry of Women and Human Rights Development, Sadia Mohamed Nur, said the Federal Government of Somalia (FGS) took sexual violence against women seriously and would work with civil society to halt it.
"The government welcomes all support to improve the lives of women, in particular survivors of
gender-based violence and sexual violence," Ms. Nur added.

In February this year, the FGS adopted a national action plan on women, peace and security, which aims to promote women's meaningful participation in peace processes and to address conflict-related sexual violence. Some attendees called for further steps to improve women's rights and encourage respect for these.
They also emphasised that the adoption of the Sexual Offences Bill (SOB) will address sex crimes, including conflict-related sexual violence and will lift impunity. The 2018 SOB is currently with the country's federal Parliament and it is hoped that it will be placed in the next session for review and feedback.
"We want the rights of women to be respected. We want to see action taken against violators of women's rights. We want Parliament to pass the Sexual Offences Bill," said lfrah Ahmed, a women's rights activist.
"The enactment of the law [SOB] will ensure justice for survivors of sexual violence," added Ms. Ahmed, who also founded the lfrah Foundation, a non-governmental organisation (NGO) advocating against female genital mutilation.
Supported by the United Nations, the three-month training project was jointly implemented by Stand Speak Rise Up, an NGO that defends survivors of sexual violence, and the Somali Women and Child Care Association, a community organization which focuses on survivors of gender-based violence and war-born girls.
UN support
ln Somalia, the world body's support for victims of sexual violence in conflict include running specialized holistic support centres for women formerly associated with Al-Shabaab. At these centres, following counselling and psycho-social support, the women undergo vocational training such as the three-month training at which the 30 women graduated from in June.
In addition, the United Nations through the Peace Building Fund (PBF) support also embarked on the Women, Peace and Protection Joint Programme "Mashruuca Nabadda iyo u Hiilinta Haweenka," which adopted a bottom-up approach and, among others, establishing early warning systems and local women networks in 17 districts across Somalia for early detection of conflict and sexual violence and its prevention.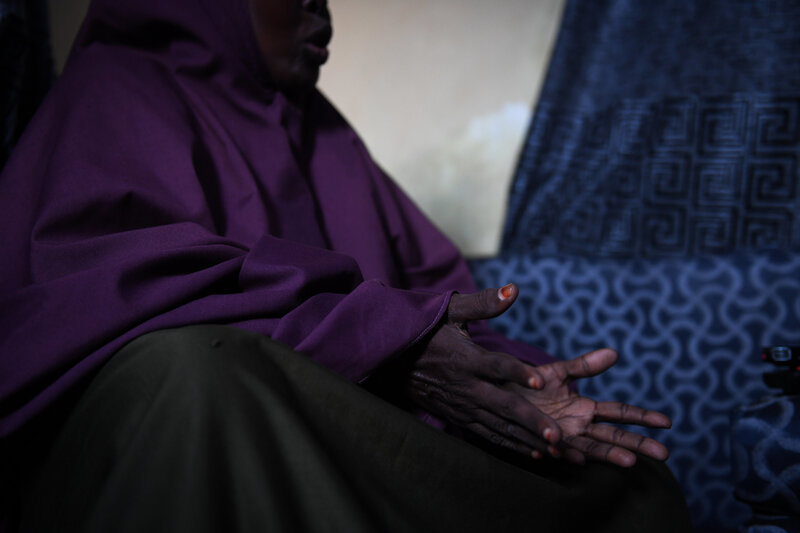 The importance of empowering survivors was highlighted by the UN Secretary-General's Special Representative for Somalia, James Swan, in a statement published for the International Day for the Elimination of Sexual Violence in Conflict. "It is through economic empowerment that survivors will be able to sustain themselves and their families, and eradicate the stigma associated with enduring such violence," he said.
In 2015, the UN General Assembly proclaimed 19 June of each year the International Day for the Elimination of Sexual Violence in Conflict in order to raise awareness of the need to put an end to conflict-related sexual violence, to honour the victims and survivors of sexual violence around the world and to pay tribute to all those who have courageously devoted their lives to and lost their lives in standing up for the eradication of these crimes.
The date was chosen to commemorate the adoption on 19 June 2008 of a UN Security Council resolution 1820, in which the Council condemned sexual violence as a tactic of war and an impediment to peacebuilding.